By Cliff Robertson
Last year in Oshkosh during EAA Week, I was asked to address the graduating class of the Young Eagles, as well as the class of the Cliff Robertson Work Program; the latter is a program initiated by World War II bomber pilot/businessman James Ray. These programs have proven most successful in helping young boys and girls not only to learn to fly, but also to gain self-esteem and self-respect through the old-fashioned work ethic. In exchange for their work duties during a 10-week period, they're given flying lessons. As a result of this program, some now fly commercially for the airlines. Some attend the Air Force Academy. All in all a most generous boost from my good friend Jim Ray. Jim asked me to address the graduating class last year and I have been subsequently asked to repeat my words. Hardly deathless words, but from the heart.
Graduation Day
Remember this day.
This great day.
This day of graduation!
Some might even say A day of respectful emancipation.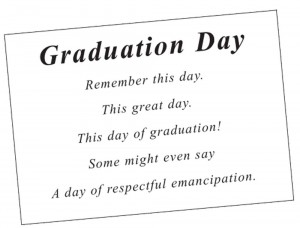 Free, for a time—a short time—to relax, and maybe for a longer time, reflect. Reflect on these past days. These days of study—and work—toward a goal! A goal that you have reached. And…this is the best part. It's just the beginning! The beginning of your window to not only aviation, but a large window to life. A beginning to your young adult life. And as you leave this pastoral paradise of planes, remember those who helped you—taught you, and care about you. For you are not just the youth of promise for aviation, you are the promise of our beloved America. Stay proud of her—that she will stay proud of you.
Copyright July 28, 2004
Academy Award and Emmy Award winning screen star Cliff Robertson has owned and flown a wide array of aircraft, including a Spitfire MK IX, a Messerschmitt ME-108, a French aerobatic Stampe SV4 biplane, a Grob Astir glider (in which he still holds a distance record) and a Beech Baron 58. A holder of single, multi, instrument and commercial licenses, as well as balloon, the pilot of many thousands of hours has accumulated many aviation awards, including EAA's highest Eagle award and the AOPA Sharples award. Cliff was recently voted and honored as the Veteran of the Year by the American Veteran Association. His columns will appear in his soon-to-be published book.
Comments
comments