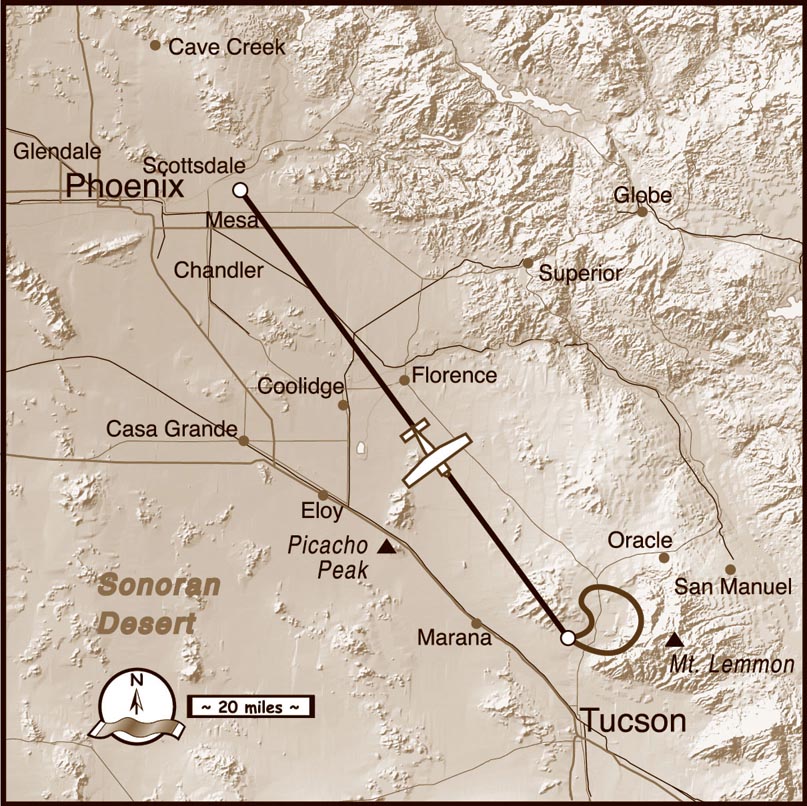 By Greg Brown It just doesn't seem like Christmas, as we navigate our Flying Carpet southward over sun-drenched cacti of the Sonoran Desert. True, the baggage compartment brims with presents … Read More...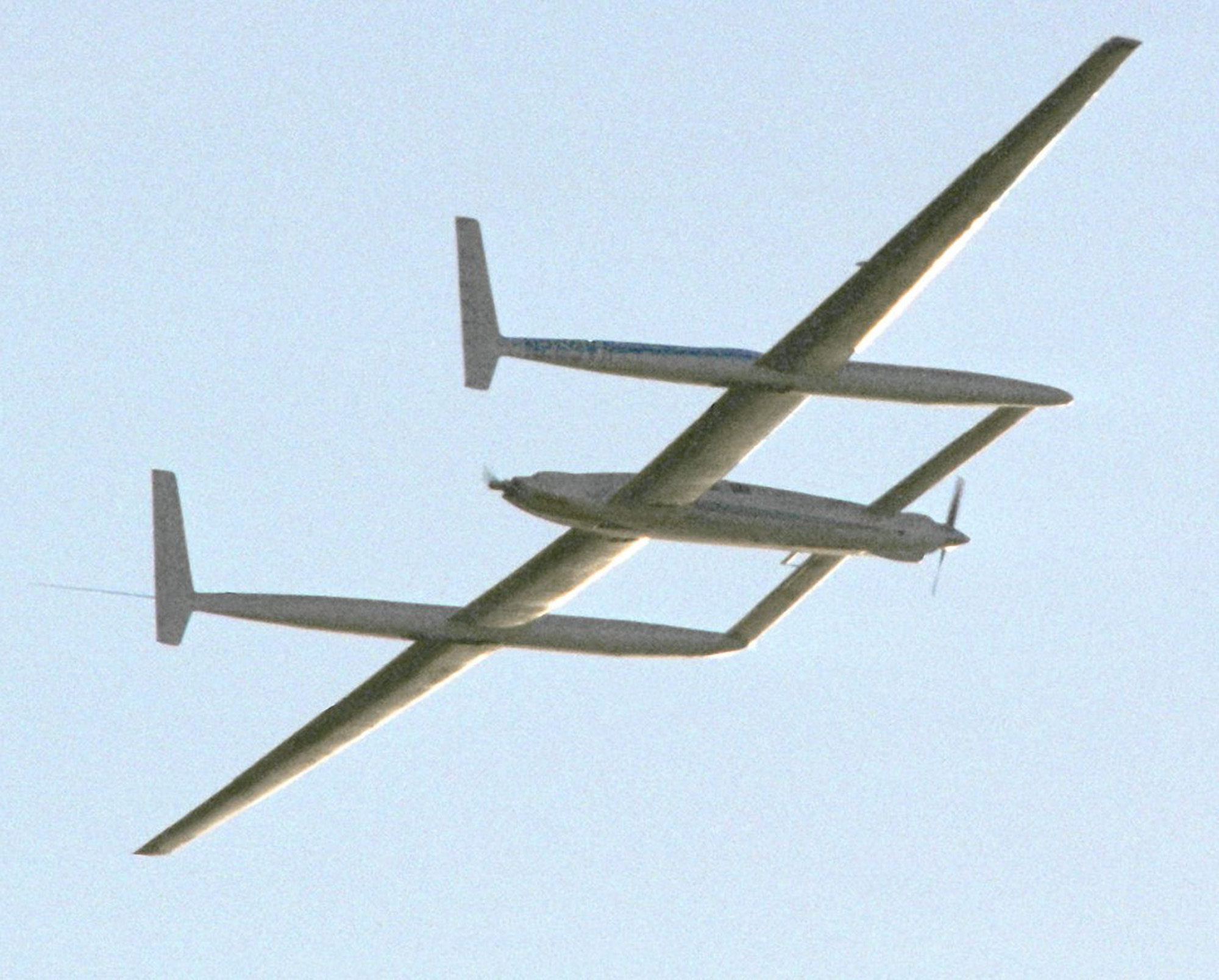 By Di Freeze As a group of people talked over coffee at the Mojave Inn, in Mojave, Calif., in late 1980, Burt Rutan doodled on a napkin something that seemed like a "crazy," yet bizarrely … Read More...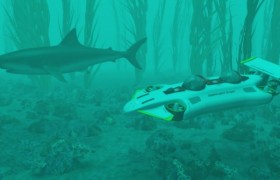 Subsea recreation: Zero emissions DeepFlight Dragon Self-Pilot Submarine. The most lightweight personal submarine @ 2014 Monaco Yacht Show Enjoy underwater flight with hovering capability. 2014 … Read More...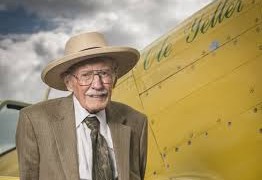 SEP 25, 2014 SOURCE: NATIONAL AERONAUTIC ASSOCIATION (NAA) Washington, DC, September 25, 2014 – Robert L. "Bob" Hoover will receive the 2014 Wright Brothers Memorial Trophy from the National … Read More...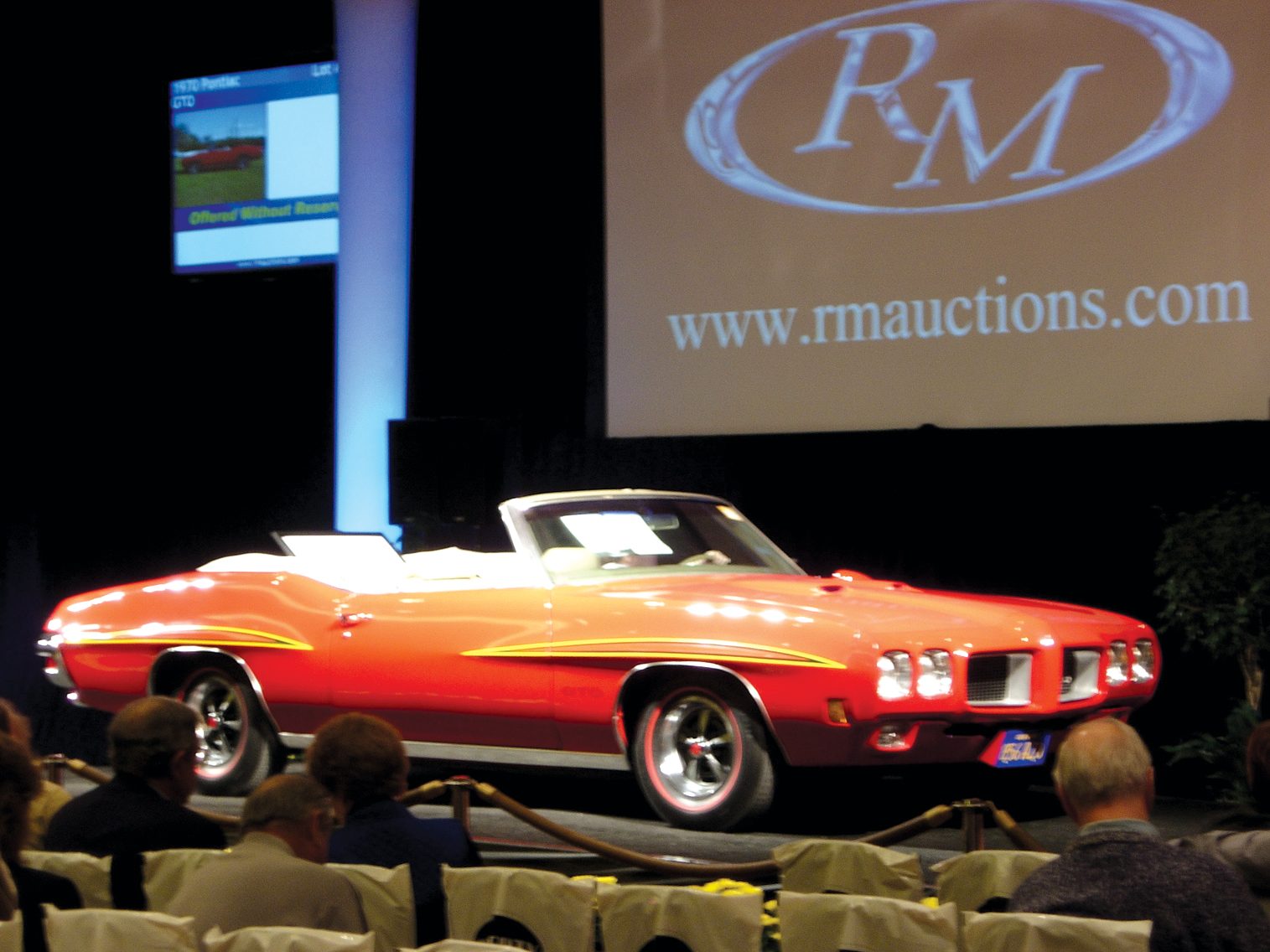 By Brett Derosier What comes in very bright colors, has a motor nicknamed the "elephant," features a special Shaker hood scoop, a TorqueFlite automatic or four-speed manual transmission, and … Read More...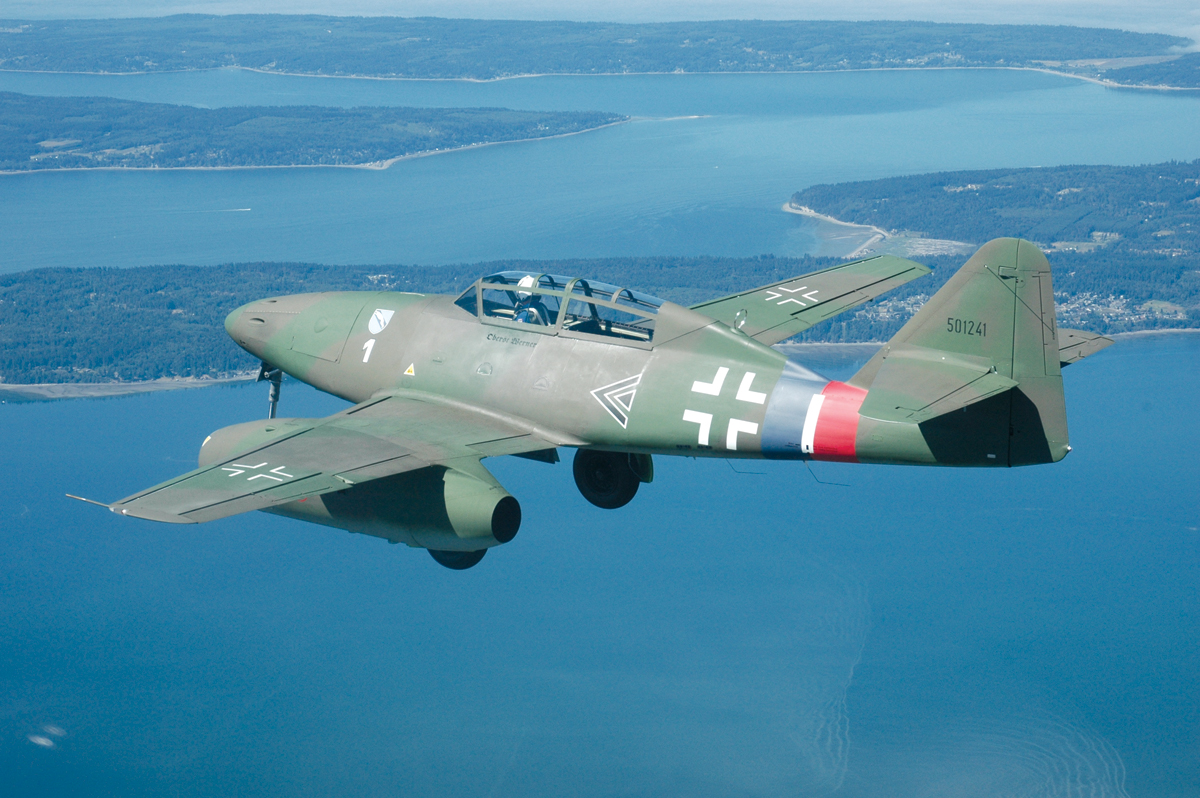 By Terry Stephens Wolfgang Czaia's fascination with all things that fly goes back to his early childhood years in his hometown of Andernach, on the Rhine River. In 1944, during World War II, … Read More...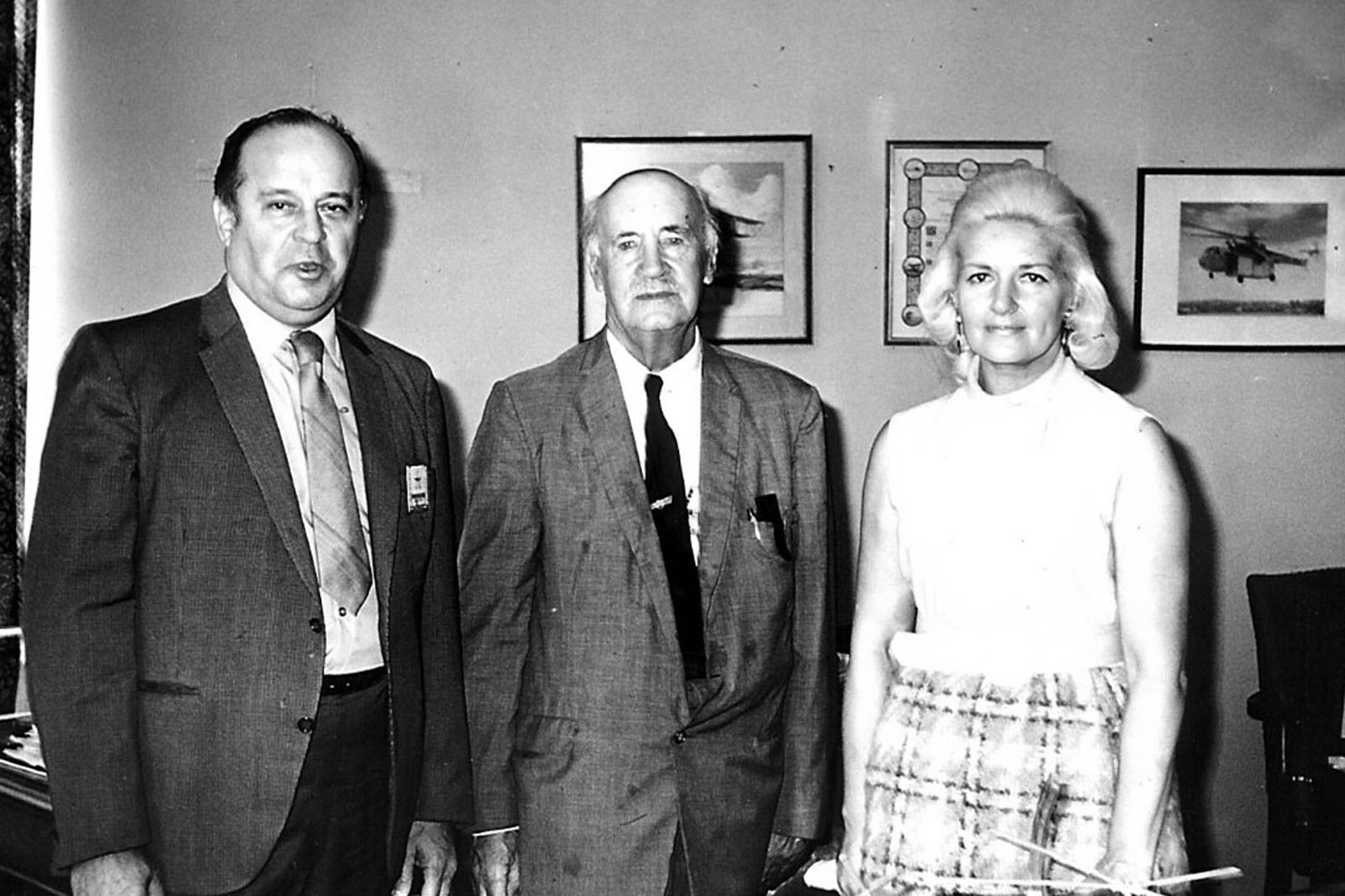 By Stuart Leuthner On a hot afternoon in 1944, a crowd of more than 100 officers and enlisted men craned their necks, watching two specks growing larger in the cloudless sky. They had gathered on … Read More...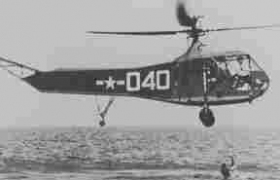 Delivered the First Helicopter to the Army Sept. 1944 By AJ Staff Writer September of 1944 the first helicopter training school was established at Freeman Field. The helicopters used were … Read More...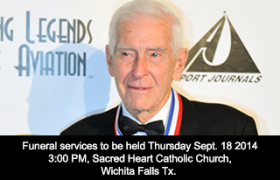 By Wilma Bradley Tom Danaher trained in F4U Corsairs and Grumman F6F-5N Hellcats as a Marine Corps fighter pilot. He made history in August 1945, while stationed on Okinawa, he shot down the last … Read More...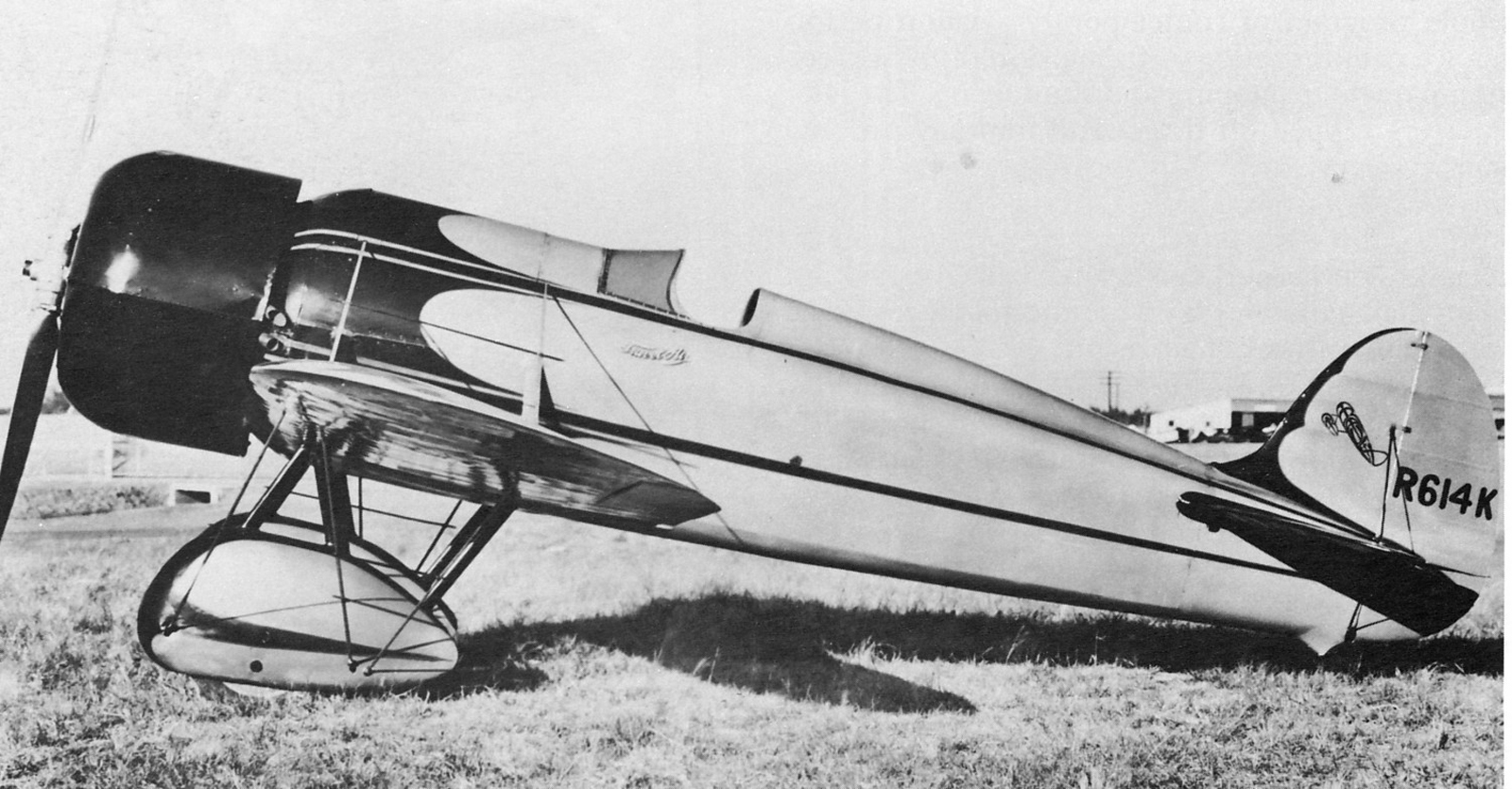 By Daryl Murphy Ten years after the end of World War I, the American public had become enchanted with the romance and excitement of the noisy, speeding machines locked in aerial battle. The … Read More...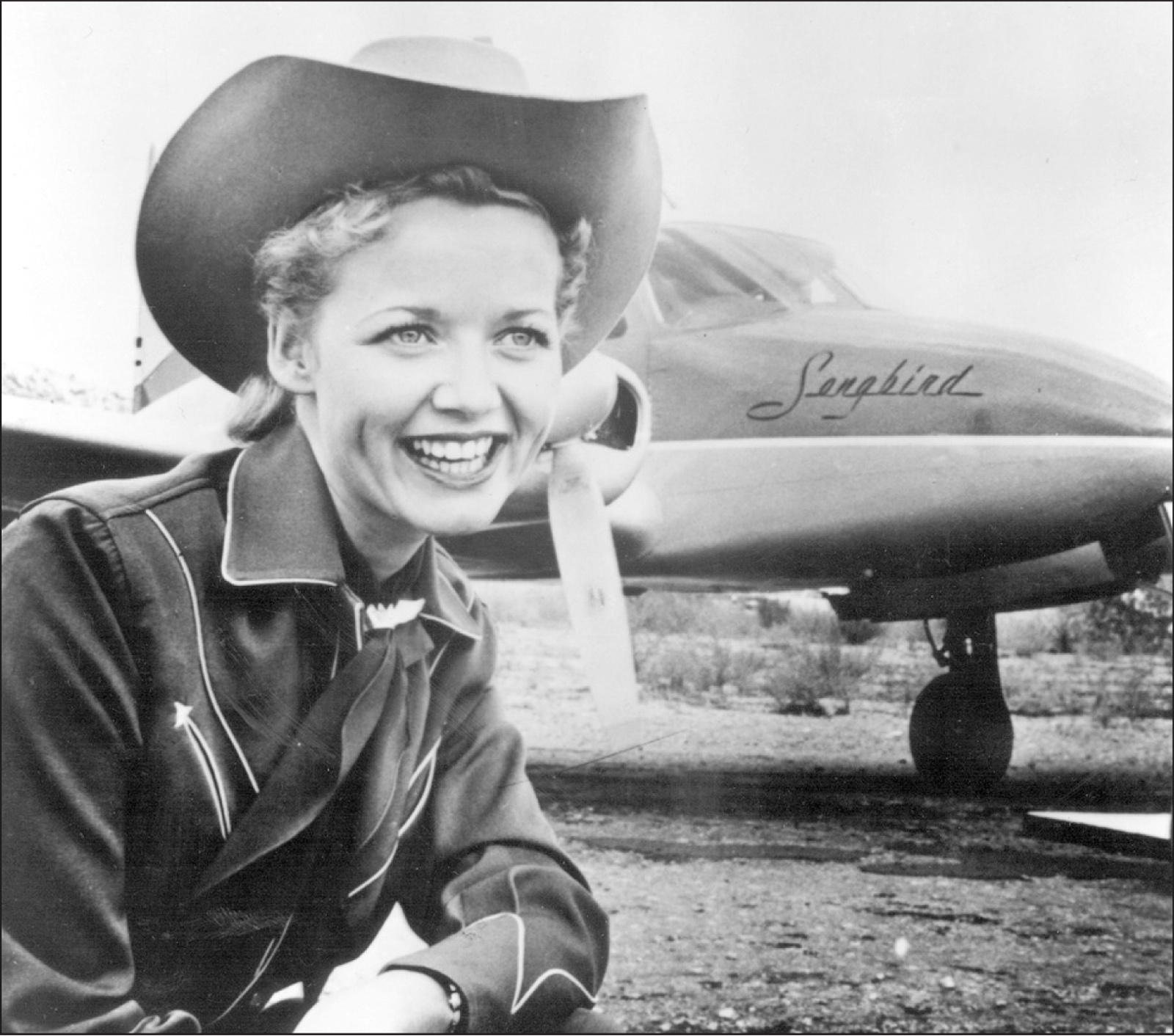 Interviewed By: Dianna Freeze One day, as Gloria Winters was in her car, a song came on the radio that caught her completely by surprise. In "Pencil Thin Mustache," Jimmy Buffett reminisced about … Read More...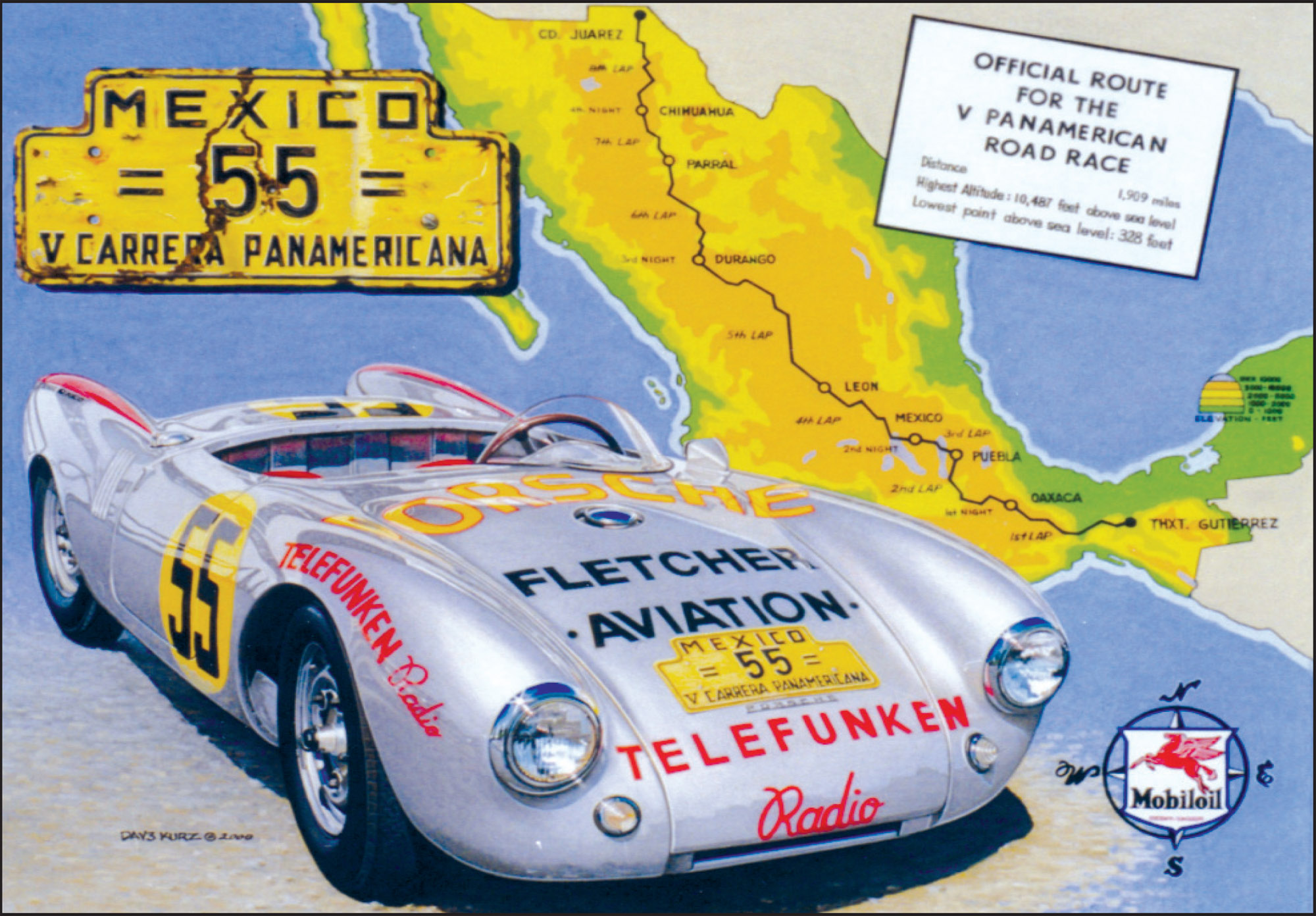 By Daryl Murphy Carrera Panamericana was the wildest, woolliest auto race ever staged on an international scale. From 1950 to 1954, an estimated 10 million people witnessed the race along its … Read More...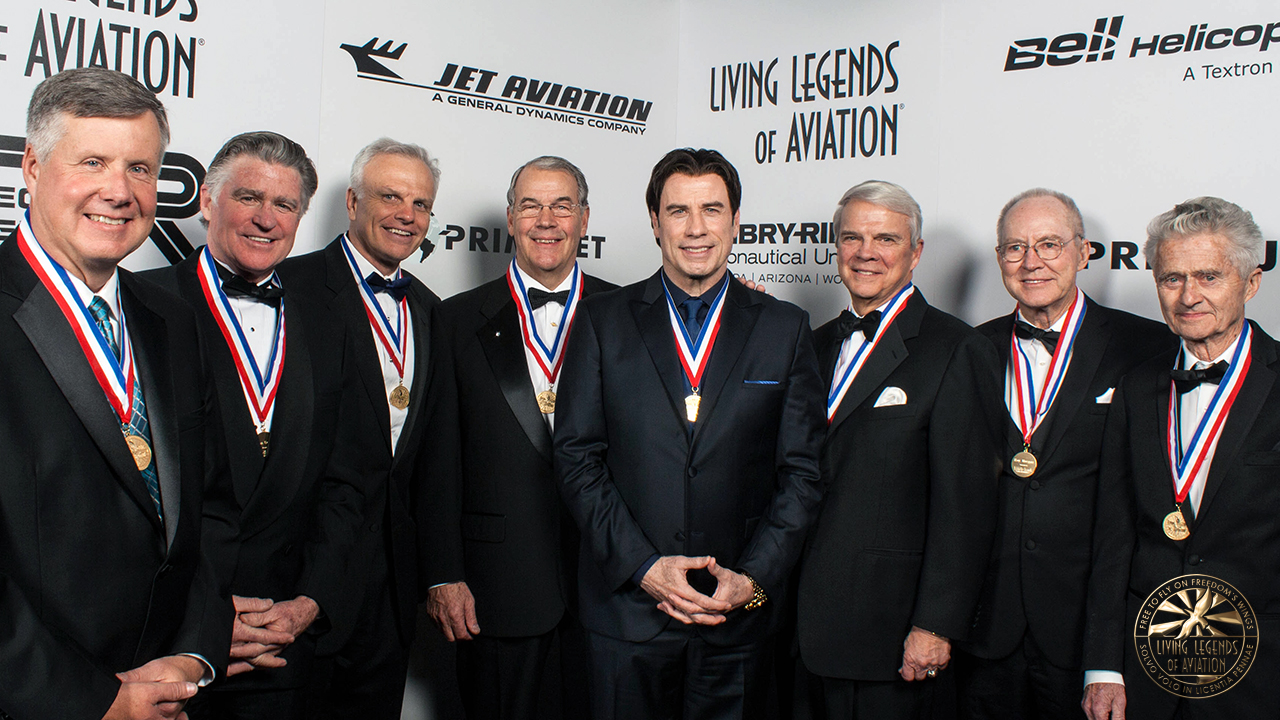 The 11th Annual Living Legends of Aviation Awards, hosted by Ambassador of Aviation John Travolta, was another great success.  Presenting sponsors included Bell Helicopter and Embry-Riddle … Read More...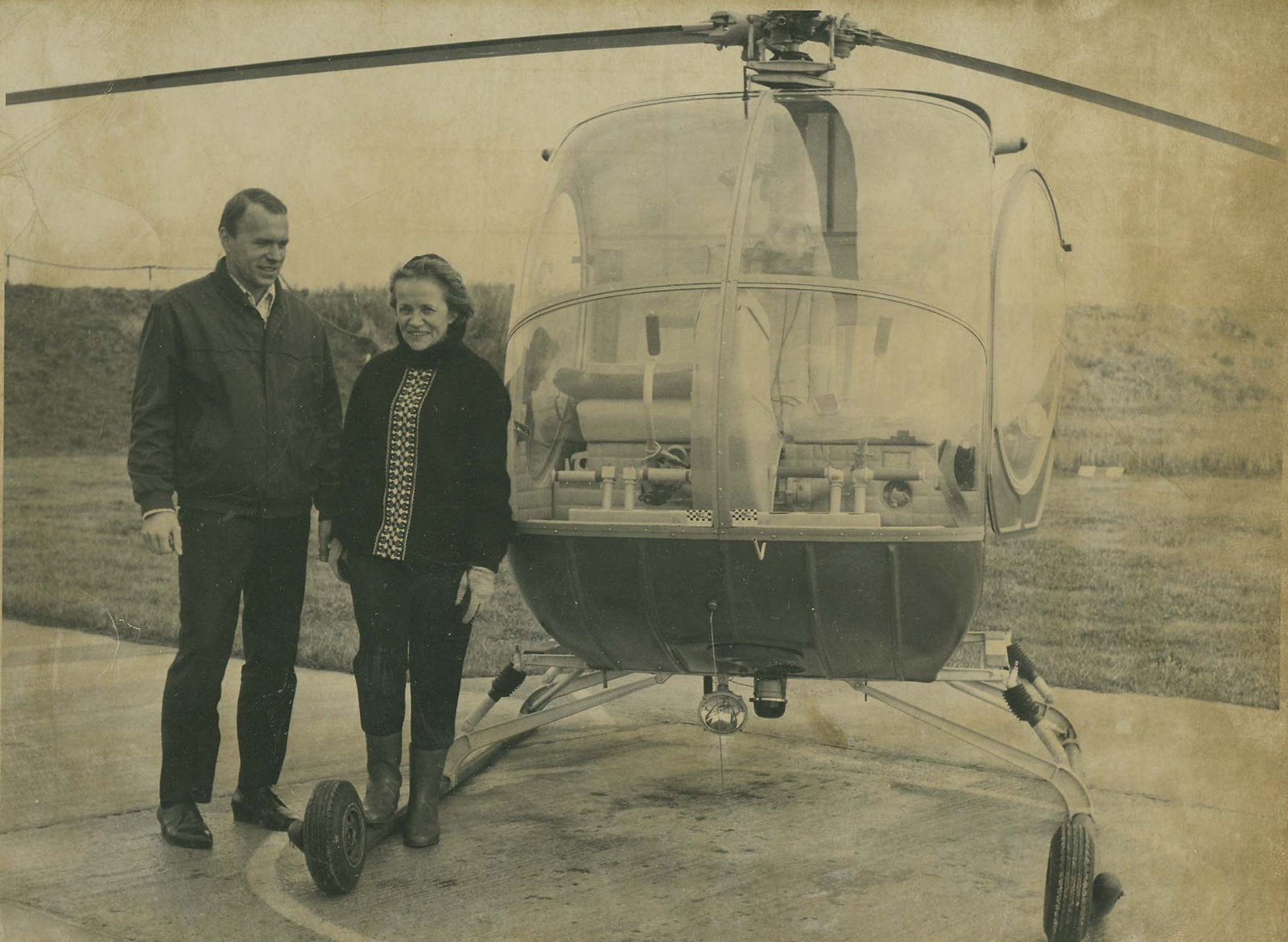 By Henry M. Holden If you fly helicopters, or would like to, Whirly-Girls want you. Whirly Girls was the idea of Jean Ross Howard, a native of Washington, D.C., who founded the group in 1955. … Read More...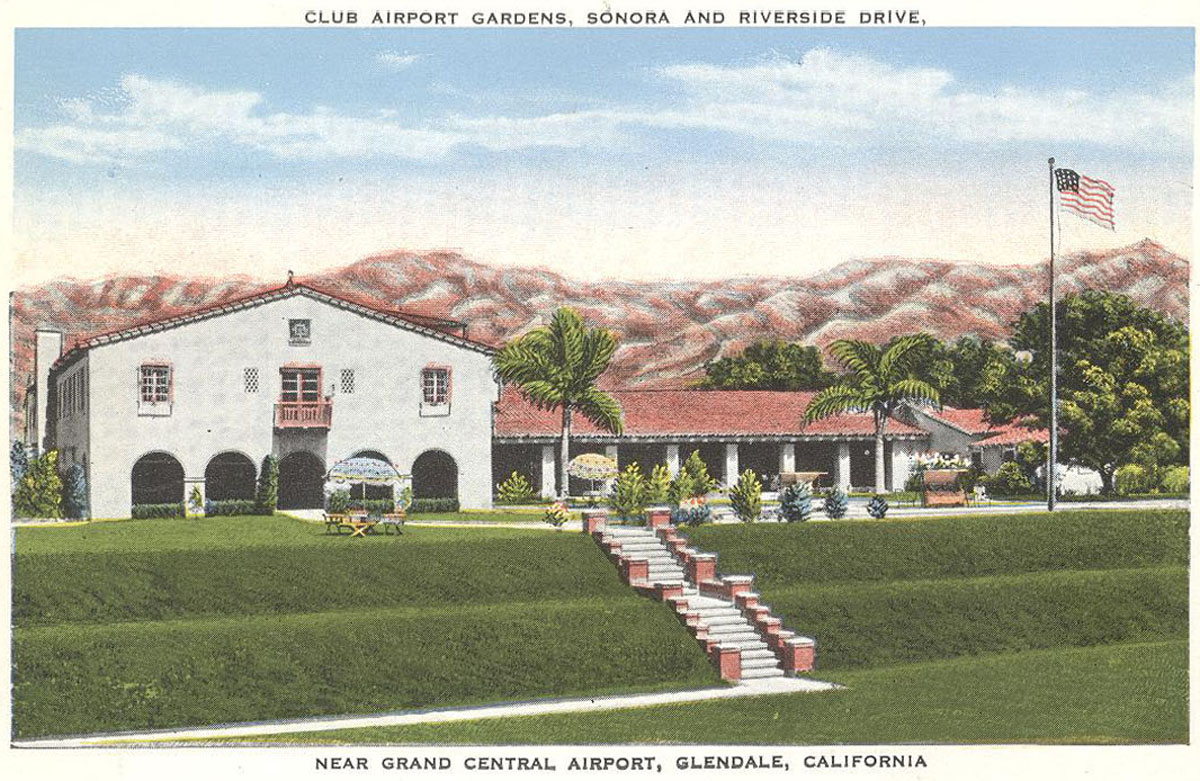 By J. Ron Dickson Surrounded by commercial buildings on land now owned by the Walt Disney Company, an empty ghost of a building sits—a building that was once the premier air terminal in the Los … Read More...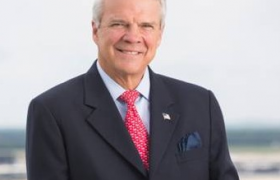 Allan McArtor, Chairman and CEO of Airbus North Americas, Inc., was inducted into the "Living Legends of Aviation"® at the 11th Annual Living Legends of Aviation Awards, on January 17, 2014 at the … Read More...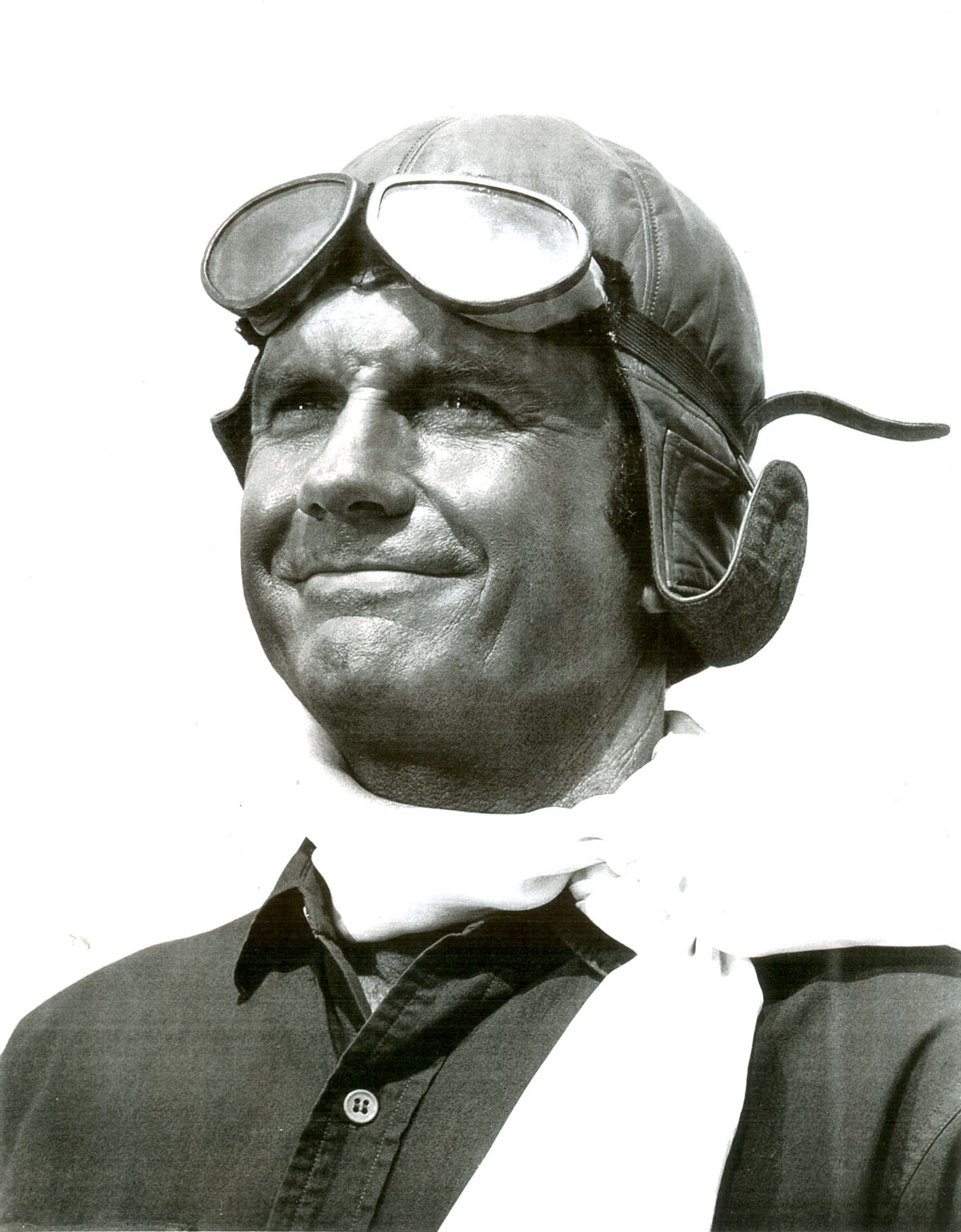 By Cliff Robertson Among the some 100-odd films I have been privileged to appear in, some stand out as reasonably memorable. Some I would like to forget. But occasionally you do one that is an … Read More...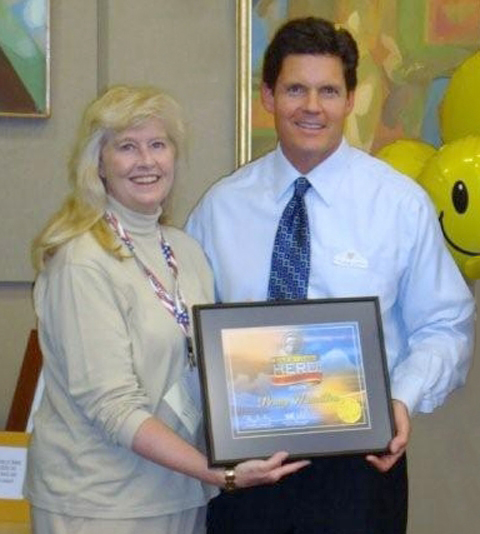 Recently Colorado General Aviation pilot, Penny Hamilton of Granby, was awarded the Denver, Colorado ABC Television award for outstanding volunteers, 7 Everyday Hero, during her Granby Library … Read More...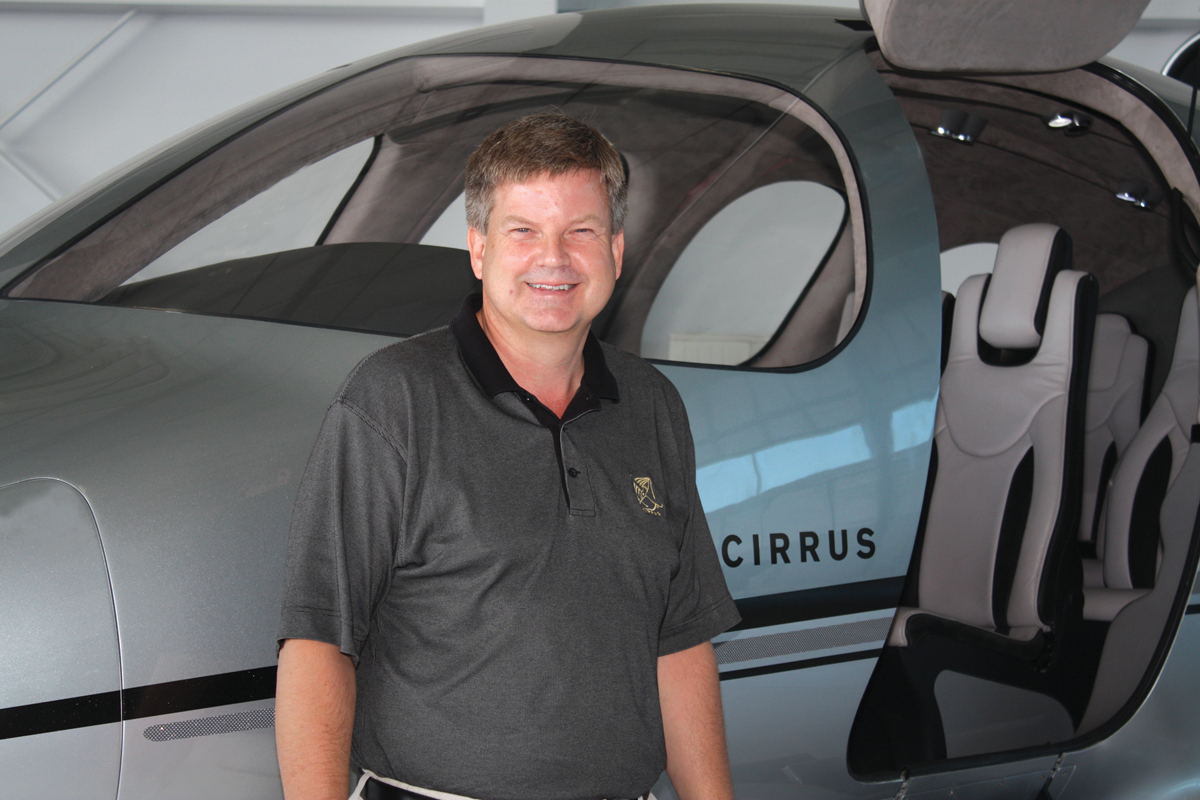 By Harlis Brend During a recent Porsche Aircraft Experience at Van Nuys Airport, Alan Klapmeier, co-founder of Cirrus Design Corporation and recipient of the 2006 Living Legends of Aviation … Read More...