By Jerry Lips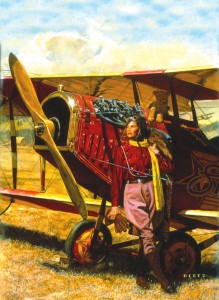 Our special edition "Aviation and Business Journal Europa" was launched to coincide with the European Business Aircraft Conference in Geneva, Switzerland, May 28, 29 and 30. Copies were distributed at airports in Switzerland, Germany, France, Italy and the UK.
The Pacific Northwest Business Aircraft & Jet Preview was a big hit. The Museum of Flight at Boeing Field was the perfect backdrop. For show pictures, see pages 14-B, 15-B and 17-B. Plans to bring the Preview to Westchester County are underway.
This month we have included a reprint of a story written the day Westchester Co. Airport was dedicated, Feb 13, 1945. Charles I. Stanton made some interesting predictions for the future. See page 5. Also, don't miss the humbling beginnings of Panorama Flight Service (HPN) and their Tour Over the Asphalt Jungle.
Most people don't equate the name of Carroll Shelby with aviation, but he flies out of Van Nuys Airport (VNY), my sister Linsey's airport. Check out the fascinating interview on page 3-B.
Republic Airport (FRG) will play gateway this month to the USGA's US Open Golf Championship June 13-16. The event marks the first time a public course, Bethpage State Park (Black Course), plays host to the championship. The $3.5 million newly upgraded course is just two miles west of the Airport in Farmingdale, NY. Attendance could exceed 60,000 people each day. Three-time U.S. Open champion Hale Irwin has accepted a special exemption to compete. Irwin won his Open titles in 1974, 1979 and 1990. His victory in 1990, at age 45, made him the oldest U.S. Open champion.
Tuesday, June 25, 2002, at 6:00 p.m. at Georges Restaurant at 122 Moonachie Ave in Moonachie, N.J., Edward J. Mango, launch manager for NASA, will be speaking at the Teterboro Chapter of PAMA's (Professional Aviation Maintenance Association) monthly meeting. His topic for the evening is "America's Human Space Flight Program." There will be a question & answer period following. Everyone is welcome. The event includes dinner. The cost is $20 per person ($15 for chapter members). Please RSVP by email to Paul@TeterboroJournal.com and include names, addresses, telephone numbers, and email addresses of those to attend. Space is limited so RSVP ASAP.
Comments
comments