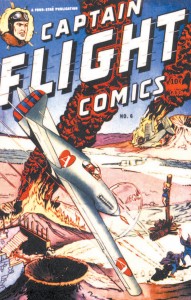 By S.R. Alexander
During the Golden Age of comic books — from the middle of 1930s to the late 1940s — readers could choose from hundreds of titles colorfully displayed on America's news stands, from Action Comics to Zip Comics.
Selecting from thousands of cover illustrations of the period, comics authority Ron Goulart assembled more than 400 of the most entertaining and provocative for his book, "Comic Book Culture," published by Collectors Press, Inc.
Several covers in this collection have not been reprinted since their original publication. The text provides a concise history of the comic book business, from its shaky beginnings in the early 1930s to its multi-million dollar successes during the World War II years.
Through informed copy and brilliant imagery, Goulart offers an intimate look at one of the most popular forms of American pop art.
Ron Goulart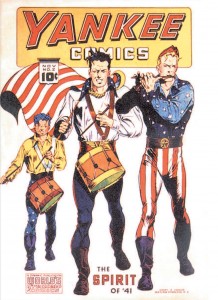 A professional author for several decades, Goulart began selling his work to science fiction magazines while still an undergraduate. He has over 160 books to his credit.
For more information regarding Collectors Press, please call (800) 423-1948.
Comments
comments