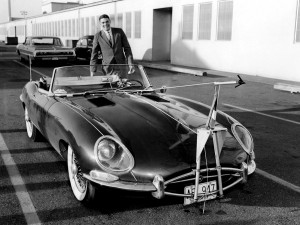 Featured in 2008
Not long after James Raisbeck left Boeing and became involved in general aviation, he noticed something disconcerting.
"In its history, the entire general aviation industry has lagged behind the commercial and military aviation business in technology," he said.
Raisbeck didn't just recognize the problem; he realized he had the ability to see "gaping holes" in the industry's technology. And once he saw those gaps, he decided to search diligently for ways to bridge them. That led to Raisbeck's lifetime goal: breathing new technology into airplanes.
Since the 1970s, Raisbeck has indeed breathed new life into various aircraft, through Raisbeck Commercial Air Group and its parent company, Raisbeck Engineering. The Seattle-based aeronautical engineering firm designs, engineers, flight-tests, certifies and manufactures systems that increase productivity and safety for business and airline aircraft. More than 4,000 business jets and turboprops are flying with Raisbeck Systems, sold and installed worldwide through a network of Raisbeck Engineering dealers. Raisbeck's products are also on the Hawker Beechcraft King Air production line in Wichita, Kan.
His influence on the face of aviation is the reason Airport Journals named him the 2007 Living Legends of Aviation Lifetime Aviation Entrepreneur.
Although many try to forget their career missteps, Raisbeck appears to embrace them.
"Every big point in my life was a lesson learned," he recently told Kim Blonigen of King Air magazine.
In life's classroom, he quickly learned the importance of four business tools: pick a goal and stick with it, learn from the masters, own a piece of the action and carefully choose business partners.
"Each of these lessons came from a mistake," he said, adding that the difference between winners and losers is that winners don't repeat the same errors.
Raisbeck believes he's found a surefire way to make sure he stays a winner.
"I've been fortunate to surround myself with intelligent, dedicated people—people who are in love with aviation and new technology," he said.
Raisbeck grew up in Whitefish Bay, a suburb of Milwaukee, Wis. Although it was the era of World War II, when many dreamed of becoming pilots, he had a passion for mechanical devices. In 1947, he designed, built and raced his car in the local Soap Box Derby.
"Following that, I built a quarter midget racer from scratch," he said. "I crashed into a ditch on the first test drive, but learned a bunch about steering mechanisms."
Although designing and making things work was a passion, school wasn't.
"The only 'A' I got was in gym; I had to do that for football," he laughed. "I just slid through."
After high school, Raisbeck enrolled at Purdue University. He entered the institution in 1954 to study mechanical engineering. He had a rude awakening after only one semester.
"I flunked," he said. "You can't skate by at Purdue."
But Raisbeck had set a goal. He joined the Air Force to optimize his commitment to engineering. He also enlisted because he had dug himself deep into a hole; he was facing fatherhood. The military would offer him the discipline he knew he needed.
"I joined the Air Force as an E-1," he said. "I had to find a way to support my wife and daughter. I wound up all right over the four years active duty. I became a flight engineer."
As a mechanic and flight engineer, he gained the experience that would later become his muse.
"It taught me that knowing systems is as important as knowing how to fly," he said.
After his four-year enlistment was over, Raisbeck returned to Purdue University in 1958.
"The GI Bill wasn't enough to cover the costs of tuition and living expenses, so I signed up for active reserve duty with the 434th Troop Carrier Wing at Bakalar AFB (Columbus, Ind.) as a flight engineer," he said. "We logged three day's pay every weekend, flying somewhere for training or on supply missions. I did my calculus homework on the radio operator's table, glancing occasionally at the instruments while in flight."
Raisbeck received degrees in aeronautical engineering, science and mathematics.
"Since then, I've taken everything to do with airplanes—aeronautical engineering, airflow, fluid flow, systems, anything to do with the industry and the supporting technology—and stored it in my head for possible future reference material," he said.
Comments
comments