Reprinted from March 2004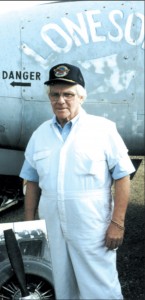 It wasn't the first time I had stopped by Duff's junkyard to try to gain entrance. Bill Duff has a reputation of being gruff and unwilling to allow access to his famous aircraft junkyard.
On this day, I found Bill in an uncharacteristically quiet and melancholy state. He said, "Willy died." Willy was Duff's junkyard dog, and after 18 years of service, had gone to Rottweiler heaven. He had served Duff faithfully and had provided the perfect excuse for Duff keeping his intruders at a minimum.
"Bill, I'm so sorry to hear such news," I said. "We lost our Poochie a few years back, and I know it's tough. By the way, I just want to take a stroll around the yard, take some pictures and reminisce where Old Willy spent his time."
Duff said, "The gate's open." With sand halfway up their wheels, some aircraft look like they've been parked in the same place for 50 years. Ercoupes all in a row, Beech 18s with their shredded fabric tails blowing in the breeze. As I walked by a Norseman, I couldn't resist getting in and taking a seat, looking around the cabin. I found myself carrying on a conversation with Glenn Miller. I told him how much my mother enjoyed his "Little Brown Jug," "Chattanooga Choo Choo" and "Pennsylvania 6-5000." Miller said, "The weather was marginal that evening." He explained that the Norseman had this big engine and a fabric-covered fuselage, creating a cabin noise level that made it almost impossible to communicate with the crew. He wasn't sure just what happened, but they never made it across the channel.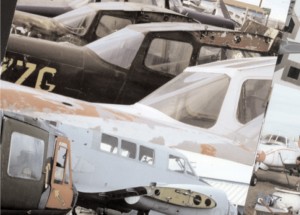 I next stepped into a Huey–one that had survived Vietnam, only to be inducted into Duff's open-air mausoleum. Hundreds of aircraft are here, military and civilian, T-6s, DC-3s, Convairs, everything from nearly complete aircraft to piles of gnarly, twisted aluminum, representing the violent ending of pilot and craft. They're all here, and with my Nikon now empty, it was time to go.
Comments
comments