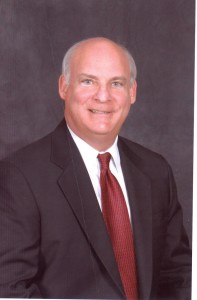 Sun Air Jets of Camarillo, Calif. has appointed longtime industry professionalm Stephen M. Lassetter as president and chief operating officer of the company. Lassetter will be responsible for the overall strategic direction of the company, as well as day-to-day oversight of Sun Air's on-demand charter, line services and property management lines of business.
A 30-year veteran of the business aviation industry, Lassetter was most recently president of Guardian Air Services, an Ontario, Calif.-based fixed base operation and aircraft charter service. He spent many years with AMR Combs and its successor, Signature Flight Support, where he served in a variety of roles including the chief operating officer of Hong Kong Business Aviation Centre, AMR Combs' Asian aviation services business venture.
"It is indeed an honor to be a part of the Sun Air Jets' family, especially in this time of unprecedented growth," Lassetter said. "Sun Air's convenient southern California location, premier facility and experienced staff have made the company a popular choice among business aircraft operators cross the country. I look forward to serving in Camarillo the many aircraft owners and operators I have worked with over the years."
Sun Air Jets, located at Camarillo Airport (CMA), was established in 1994. The company provides worldwide jet charter, aircraft sales, management, maintenance, and FBO ground support. The business aviation service facility provides corporate aircraft fueling and ground handling services from its newly constructed 12,000-square-foot executive terminal and 26,000-square-foot hangar complex. Groundbreaking for an additional 52,000 square feet of hangar space was recently undertaken, with completion anticipated in April 2005. Additionally, Sun Air operates an on-demand charter fleet consisting of Gulfstream and Hawker equipment.
For more information, call 805-389-9339 or visit [http://www.sunairjets.com/].
Comments
comments