By Laurie Lips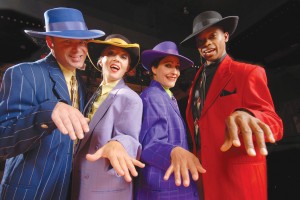 The newest production at the Country Dinner Playhouse is energy-packed and fun for anyone who enjoys dance, jazz, the blues and the 1930 big-band sound. Kitty Skillman, who co-directed the show with Paul Dwyer, is internationally known for her dance company; she and her entourage are professional dancers and swing enthusiasts. Watching them made me tired!
The tunes included familiar songs from Ellington, Basie, Calloway, Mercer, Dorsey and Goodman. Such energy brings adrenalin to the stage and to the audience. "Swing!" is playing through Sept. 10.
Call 303-799-1410 or 1-800-630-1026 for tickets.
Comments
comments