By Jerry Lips
We're here today to honor Mr. Steven Udvar-Hazy and Mr. Vern Raburn for their significant contributions to the world of aviation and business. It's only fitting that other aviation legends are gathered around to salute their significance.
The stories of our "Living Legends of Aviation" will inspire and point to common directions of flight in ordinary people who reach extraordinary altitudes in life; they'll also show how "flying" is the common thread that took those seemingly ordinary people beyond ordinary boundaries.
Aviation legend Kermit Weeks explains how "flight" is a great metaphor for life, passing our boundaries and reaching beyond ourselves. In business, it might be an idea of a simpler, easier way for companies to acquire aircraft that changes the world, or it might be building a smaller, more efficient aircraft that will change the dimensions of our business world. Whatever the idea, the real key is taking the idea and flying beyond the boundaries.
Take Lindbergh's flight as an example; it really was quite simple. Lindbergh didn't have any secret technology; he wasn't a genius, nor did he have any great advantages of wealth or experience. He used an ordinary aircraft of the day and basic navigational principals. The whole feat was really very simple. Thousands of pilots of the day could have done it. Today, most any of us realize that we could have done it. There was a simple reason for his success: while others were wrapped up in contingency plans to be picked up by ships and recruiting others to share the ride, he flew beyond his doubts. Lindbergh simply flew to Le Bourget.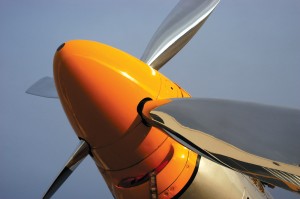 So what was so great? Why should we honor people like Charles Lindbergh or Vern Raburn or Steve Hazy? We honor them because they inspire us; each of their stories is so valuable because they inspire us to fly beyond our own limiting boundaries. When we see proof that extraordinary things are possible, and that it's as simple as reaching beyond ourselves, we are then free to fly to new heights ourselves.
The common thread among the "Living Legends of Aviation" is simply their ability to fly beyond the boundaries. One by one, their stories inspire us to step out of our own self limits, to imagine and believe.
Legend Dr. Forrest Bird started flying and inventing at age 10. With top honors in the "Inventors Hall of Fame," his oxygen delivery system in the P-51 Mustang enabled it to go higher and farther, helping win the war faster. Inventor of the heart-lung machine and the "Baby Bird," he has saved countless lives. Dr. Bird connects his entire book of inventions to aviation and his aeronautical understandings. He credits his beloved aviator father for his confidence and ability to fly beyond his boundaries.
Legend Dee Howard, a humble engineering giant, is cut from the same cloth as his late and good friend, Bill Lear. Dee invented the reverse thrusters and scores of other aeronautical inventions. A self-taught graduate of the seventh grade, he soars well beyond boundaries that even the smartest rocket scientist could only dream.
Legend Linden Blue knows about flying over barriers. It's been said that Linden never knew there were any barriers. He's always been headed for the finish line–full speed! Linden's remarkable talent of bringing aviation technology forward on many fronts is exemplified with his new Spectrum 33 jet. There is little doubt that this breakthrough technology with the practical will find an enthusiastic segment of light jet buyers.
Legend Bob Hoover is not only an inspiration of how practice makes perfect, but he's also the greatest example of how to be the "greatest example." Bob is the most admired and respected old/bold pilot–period.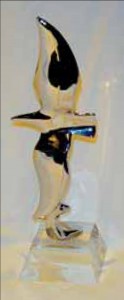 Legend Cliff Robertson is a real gentleman and a class act. He has an Academy Award to prove it! Cliff is multi-talented, multi-rated, and much appreciated by the world of aviation. This year, the National Aviation Hall of Fame is inducting this aviator-actor. Airport Journal's readers and I personally want to thank you Cliff; we're so proud to have you as a columnist and friend.
Legend Gene Cernan clearly went beyond the boundaries. The last man to walk on the moon, he has left lasting footprints and didn't stop there. Today he is building the exciting aviation company "Jet Fleet International."
Legend Rick Adam is a modern day Howard Hughes. Imagine Howard after "group." Or Howard after being freed of his demons. Rick is just an all-out entrepreneur whose zest for business and ability to fly past obstacles is famous.
Legend Joe Clark "takes off his jacket and feathers fly." This aviator has great ideas, and is usually ahead of the industry. His winglets are not only sexy looking, but they also save significant fuel. Flights beyond the boundaries for Joe are commonplace.
Legend Bob Pond never did slow his competitive progress through life. His flight path is clear of obstacles, contributing all along his route of flight. His lifelong passion for flight has benefited us all, as he saves and shares great aircraft of the past.
If the Golden Age of Aviation is the sexiest era of aviation, then Legend Greg Herrick is the Hugh Heffner of aviation. Greg's "National Air Tour" sexy pin-ups include a Ford tri-motor and a complete lineup of the most exciting part of aviation's history. All of aviation is grateful for Greg's passion and far-sighted contributions to preserving so much for our posterity.
Legend Bruce McCaw's lifelong passion for aviation has insured that our children and grandchildren will better understand concepts like "personal courage." Bruce's clear vision to see beyond barriers to success is a family gene. Bruce has a natural ability to fly beyond.
Morgan Freeman has not only created the best kind of pride in us all that we are Americans, but Morgan also shares the common thread that flying takes us beyond our boundaries. As a jet pilot, accomplished actor, education promoter, humanitarian and inspiration, the "Living Legends of Aviation" are very proud to count Morgan Freeman as one of them.
Legend Carl Williams, our "Eagle of the Rockies," earned his wings and contributed on each leg of the flight. Generations will benefit from his passion and generosity for aviation.
Legend Emily Howell Warner…Captain Warner, we salute you. For our daughters, we toast you! Because now the stars include you. The new Frontiers will never preclude you. We thank you. … Thank You.
Now, as for the Legend Clay Lacy. There's been a lot of controversy stirred up about his real age. Recently, some old records have surfaced showing that he was typed in the Wright Flyer. Using some ancient logbooks that have been uncovered, it's finally been proven that Clay is, in fact, 175 years old.
Clay was the recipient of the Lifetime Aviation Entrepreneur award last year. As I tried then to list his major contributions to aviation, in a reasonable amount of time, I thought I would explain it thus: With over 50,000 flight hours as pilot in command, Clay has more time flying than any other human on the planet–more hours flying than some of you in the audience have lived. We have extra pages in the "Living Legends of Aviation" book devoted to this amazing aviator, in the chapter titled, "People I've Known and the Planes I've Flown."

Comments
comments